On June 3, a historic event unfolded in the world of philately. The David Feldman International Auctioneers exhibited a magnificent collection of Japanese stamp artifacts. The centerpiece is the illustrious 500 mon Inverted Center stamp, a singular specimen hailed as the most precious philatelic item in Asia. The stamp heralds from the inaugural series of Japanese stamps issued in 1871. An Asian bidder triumphantly won the auction for more than 4 million Euros.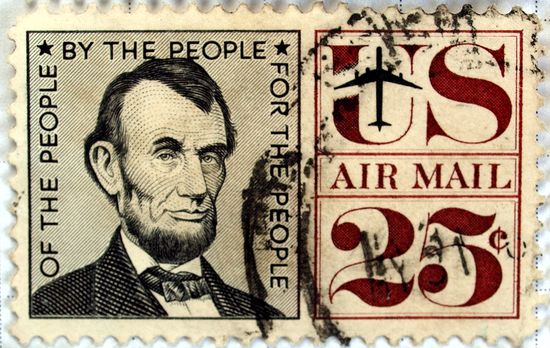 The 500 mon Inverted Center has enjoyed a storied journey to its current prestigious status. It wasn't until 1973 that an American collector recognized the anomaly, a full century after its issuance. Marking its debut in a public auction since its first sale in 1973, the stamp has traversed an extraordinary trajectory. From an initial value of $75,000 to a multi-million dollar appraisal over the last fifty years. The event inspired us to introduce you to the most expensive and rare postage stamps that survive to this day.
British Guiana 1c magenta
Cost: $9.48 million
In 1856, the city of Georgetown in British Guiana issued a limited edition pink 1 cent postage stamp. Now it is considered one of the rarest brands in the world: only one copy of it is known to have survived to this day.
In 2014, "British Guiana" was purchased at auction for $9.48 million. Since then, not a single postage stamp has been able to surpass this result, including the record holder itself: in 2021 it was put up for auction again, but this time the maximum offer was $8,307 million
Holy Grail (The Benjamin Franklin Z Gril)
Cost: $3 million
The Holy Grail is an 1868 one-cent stamp featuring Benjamin Franklin. Its special feature is the rare "Z" type wafer – a special pressing of paper of ready-made grades, which was used to prevent fraud.
Today, only two such brands are known for sure. One of them was sold at auction in 1998 for $935 thousand.
And in 2005, Donald Sandman exchanged it for a block of four "Inverted Jenny" stamps by collector Bill Gross. The cost of this transaction is estimated at almost $3 million.
Sicilian Error of Color Stamp
Cost: $2.6 million
The secret of the uniqueness of this brand lies in its name. It was supposed to be orange, but due to a printing error it came out blue. Today, collectors know of only two copies of the "Sicilian Color Error."
One of them held the title of the most expensive postage stamp in the world for some time. In 2011, it was sold for $2.6 million, but three years later, British Guiana was put up for auction – and the leader changed.
Treskilling Yellow
Cost: $2.3 million
The Swedish 3 skilling stamp was issued in 1855. Due to an error, it turned out not green, as planned, but yellow.
The current cost of the "Yellow Treskilling" is unknown, since at the last auctions for its sale, buyers refused to disclose the amount paid. The last time the price of the brand was announced at the auction in 1996 was $2.3 million.
Bidding in auction for most potential sellers is like an exciting game. Such as gambling at casinos. If you're a player, visit bob casino to get a boost of adrenaline.
Mauritius (Mauritius Post Office Stamps)
Cost: $3.8 million for two stamps
Mauritian stamps were the first in the British Empire to be issued outside the UK. They show Queen Victoria's profile and erroneous text – "Post Office" instead of "Post Paid".
The stamps were issued in 1847, but only 27 copies have survived to this day. A pair of these stamps, known as "One Penny Red" and "Two Penny Blue", sold for $3.83 million in 1993.
The Whole Country is Red
Cost: $2 million
This Chinese stamp from the 1968 Cultural Revolution is one of only nine copies that survive to this day. At the end of 2018, it was sold for $2 million in Beijing.
The stamp depicts a group of Chinese holding Mao Zedong's Book of Quotations above their heads, and a red map of the People's Republic of China in a halo of bright light. The stamp was on sale for only half a day until an error was noticed: Taiwan remained white on the map.
Inverted Jenny
Cost: $1.593 million
The Inverted Jenny is one of the most famous misspelled stamps in American philately. The Curtiss JN-4 Jenny was mistakenly printed upside down on a 1918 stamp.
At least 86 copies of this brand are known, but the most expensive of them is considered to be the one sold in 2018. It was locked in a safe for a long time, exposed to little light, and therefore preserved in excellent condition. An anonymous online bidder paid $1.593 million for it.
Baden 9 Kreuzer Error
Cost: $1.5 million
This rare German stamp was issued in 1851. Due to a printer's error, it was colored green instead of pink. In 2008, one of the stamps was sold at auction for $1.5 million.
Until recently, only four copies of the Baden Color Error were thought to exist. However, in May 2019, an American who wished to remain anonymous said he had found a fifth stamp in a family album.
Also Read: 8 Awesome Stamp Collecting Blogs and Websites For Philatelists
Inverted Declaration of Independence
Cost: $1.2 million
In 2008, a green and purple 24-cent stamp with an inverted image of the signing of the US Declaration of Independence became a real "dark horse" at auction. The auction house estimated its value at $200 thousand – $300 thousand, and the sales star was then called "Inverted Jenny." However, collectors paid attention specifically to the "Declaration" and raised its price to $1.2 million.
It is believed that only four such stamps have reached us.
Alexandria Blue Boy
Cost: $1.18 million
This unique stamp is the only example printed on blue paper. It got its name from the painting "The Boy in Blue" by the English artist Thomas Gainsborough.
According to various sources, the stamp was issued in 1846 or 1847. In 1981, "Blue Boy" was sold for $1 million, and during an auction in June 2019, the value of the stamp rose to $1.18 million.